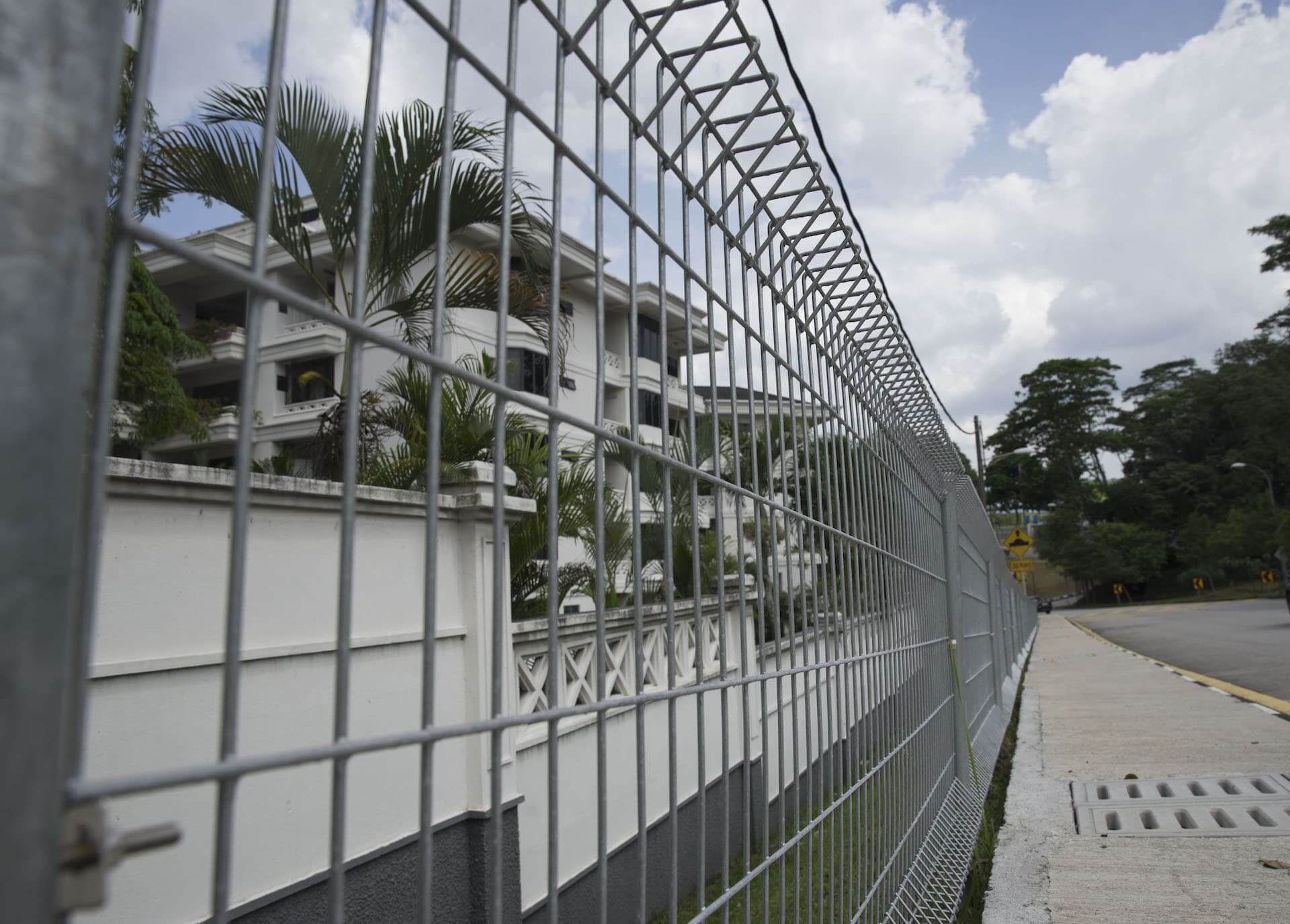 The lowest price and highest quality BRC Fencing Mesh Panel in malaysia
Rolltop weld fence are manufactured from high tensile steel bars that are welded together to provide accurate panel and mesh dimensions. Being durable, they are able to retain its shape and strength for years to come. Not to mention it is recyclabe. Thus, it is "Green" and reduces maintenance cost to a minimum.
The unique top and bottom "rolled" edges is not just decorative in appearance but give individual panel maximum rigidity and act as horizontal support between posts. Also, the uniform spacing enhances the aesthetics of the fence and provides good through visibility even during the night. Therefore, it is ideal security fencing.
What's more, individual panels can be easily replaced and the ample spacing between wires allows the panels to be cut accurately for custom sizes.
Installation is simple and easy. They come complete with panels, posts, post caps, U-clips, bolts and nuts in either hot dip galvanised (MS 740:1981 equivalent to BS 729:1971) and or powder coated in colours. Steel posts are pre-drilled and ready for assembly on site. For fence height more than 2.4 m, we suggest "Multi-lift erection system" where one or more panels are placed on top of the bottom panel.
With these features and benefits, Rolltop Weld fence is preferred for residential, commercial and governmental projects. Whether you are a home owner, bussiness owner, architect, contractor or developer, Rolltop weld fence offer substance, style and peace of mind.
We also supply the poles and accessories for the BRC Fencing.
Alex Manufacturer SDN BHD,Professional in: Anti-climb & Anti-cut fence. Stainless Steel High Security Window Screen. Metal Wire Mesh. Stainless Wire Mesh. Fencing Mesh. Razor Wire. We are professional in wire mesh.That is all we do. High quality has always been our creed. Low price with high quality. We are not a distributor. We manufacture all of our products.We believe in customer first. We provide security solution. We provide service with customized services. We protect you and your family. We serve you people-oriented. We want you safer and closer to nature.
Contact us and inquiry to get the lowest price and highest quality in malaysia in today.
Tel : +603-7783 9887 Fax : +603-7781 9887 Email: alex@alex.com.my