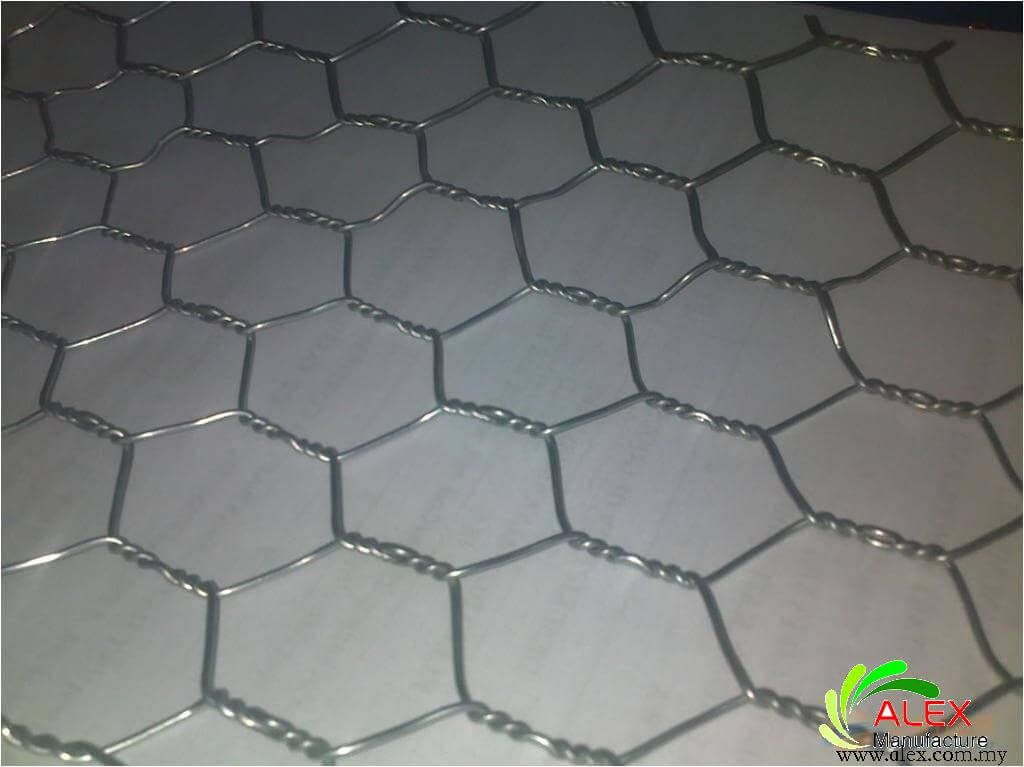 The lowest price and highest quality Hexagonal Wire Netting in malaysia
Quality mild steel wire, stainless steel wire, PVC wire, etc.
Finished:Electro galvanizing, hot-dip zinc plating, stainless steel or PVC coated.
Product description: We are main supplier , distributer and contractor for BRC Fencing , Perimeter Fencing, Anti Climb Fencing, Razor Wire , Barb Wire, Building safety Netting , Wire Mesh, Crimped Wire Mesh, Welded Mesh.
Hexagonal wire mesh, or hexagonal wire netting, is also known by the name of chicken mesh. Hexagonal wire mesh with its good corrosion resistance and oxidation resistance, serves well as strengthing, protection and temperature keeping materials in the form of mesh container, stone cage, isolation wall, boiler cover or poultry fence in construction, petroluem, chemical, breeding, garden and food processing industries.
Alex Manufacturer SDN BHD,Professional in: Anti-climb & Anti-cut fence. Stainless Steel High Security Window Screen. Metal Wire Mesh. Stainless Wire Mesh. Fencing Mesh. Razor Wire. We are professional in wire mesh.That is all we do. High quality has always been our creed. Low price with high quality. We are not a distributor. We manufacture all of our products.We believe in customer first. We provide security solution. We provide service with customized services. We protect you and your family. We serve you people-oriented. We want you safer and closer to nature.
Contact us and inquiry to get the lowest price and highest quality in malaysia in today.
Tel : +603-7783 9887 Fax : +603-7781 9887 Email: alex@alex.com.my