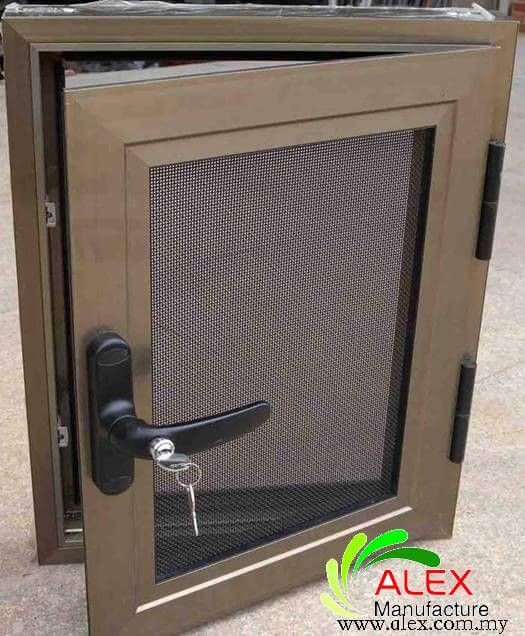 The lowest price and highest quality High Security Window Screen Mesh in malaysia
Wire Diameter: 0.8mm
Hole Size: 1.5mm/Pcs Size: 1.2M x 2.4M
Coating: Power coating black color
Material: SUS304, 11mesh
Product description: We are main supplier , distributer and contractor for BRC Fencing , Perimeter Fencing, Anti Climb Fencing, Razor Wire , Barb Wire, Building safety Netting , Wire Mesh, Crimped Wire Mesh, Welded Mesh.
High Security Window Screen made of stainless steel wire outer protective adopt electrostatic spraying with high rust, destructive power, by the inspection and anti-invasive capacity of 2.148 tons strike, shear, anti-destruction ability.
Ten function
1 Security: Denial of insecurity, to prevent the destruction or rats, snakes, flies, mosquitoes and other animal invasion.
2 prevent falling objects: doors will not open, leaving room in the elderly or children playing in a state of insecurity.
3 Stealth transparent: no barrier sense, unobstructed sense, no sense of depression, keep in bright indoor natural.
4 easy to open easy escape: instead of the traditional fixed fence, when fires and other family crises to facilitate the rapid escape .
5 energy saving: do not cause air barrier, indoor at any time, you could feel the breeze, to reduce unnecessary air conditioning running.
6 easy to care for: easy easy to dust and oil cleaning, vacuum cleaners, absorbent sponge or brush a little ordinary care that is bright as new.
7 resist ultraviolet light: can withstand up to 30% of UV rays, so you enjoy the sun, but also to avoid UV damage to the skin.
8 user-friendly design: the exclusive design Corner windows, doors and windows to reduce sharp angle hit the elderly and children harm.
9 low carbon environmental protection: full use of environmentally friendly materials, pollution-free.
10 is suitable for a wide range: for high-end residential and villas.
Alex Manufacturer SDN BHD,Professional in: Anti-climb & Anti-cut fence. Stainless Steel High Security Window Screen. Metal Wire Mesh. Stainless Wire Mesh. Fencing Mesh. Razor Wire. We are professional in wire mesh.That is all we do. High quality has always been our creed. Low price with high quality. We are not a distributor. We manufacture all of our products.We believe in customer first. We provide security solution. We provide service with customized services. We protect you and your family. We serve you people-oriented. We want you safer and closer to nature.
Contact us and inquiry to get the lowest price and highest quality in malaysia in today.
Tel : +603-7783 9887 Fax : +603-7781 9887 Email: alex@alex.com.my