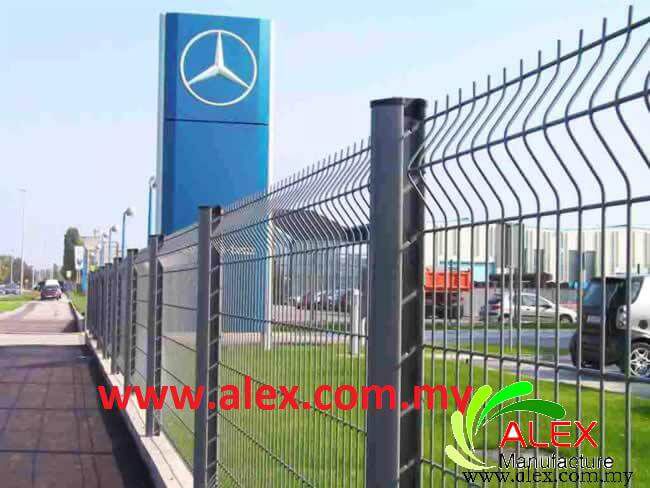 The lowest price and highest quality Perimeter Fencing Mesh Panel in malaysia
Perimeter fence is a new type of products, mainly popular in the United States, Japan, Korea and other developed countries
And a large domestic city, with beautiful and generous, not subject to the relief of the terrain and convenient installation and other features.
Processing technology of high quality galvanized steel surface high adhesion spray treatment.
Safety: in the column of any height will be embedded in the design of the net piece of groove in advance to make the fence can not be removed as a whole.
The installation is simple and convenient: the rapid advance type installation, does not need any fitting to be suitable for various types.
Alex Manufacturer SDN BHD,Professional in: Anti-climb & Anti-cut fence. Stainless Steel High Security Window Screen. Metal Wire Mesh. Stainless Wire Mesh. Fencing Mesh. Razor Wire. We are professional in wire mesh.That is all we do. High quality has always been our creed. Low price with high quality. We are not a distributor. We manufacture all of our products.We believe in customer first. We provide security solution. We provide service with customized services. We protect you and your family. We serve you people-oriented. We want you safer and closer to nature.
Contact us and inquiry to get the lowest price and highest quality in malaysia in today.
Tel : +603-7783 9887 Fax : +603-7781 9887 Email: alex@alex.com.my