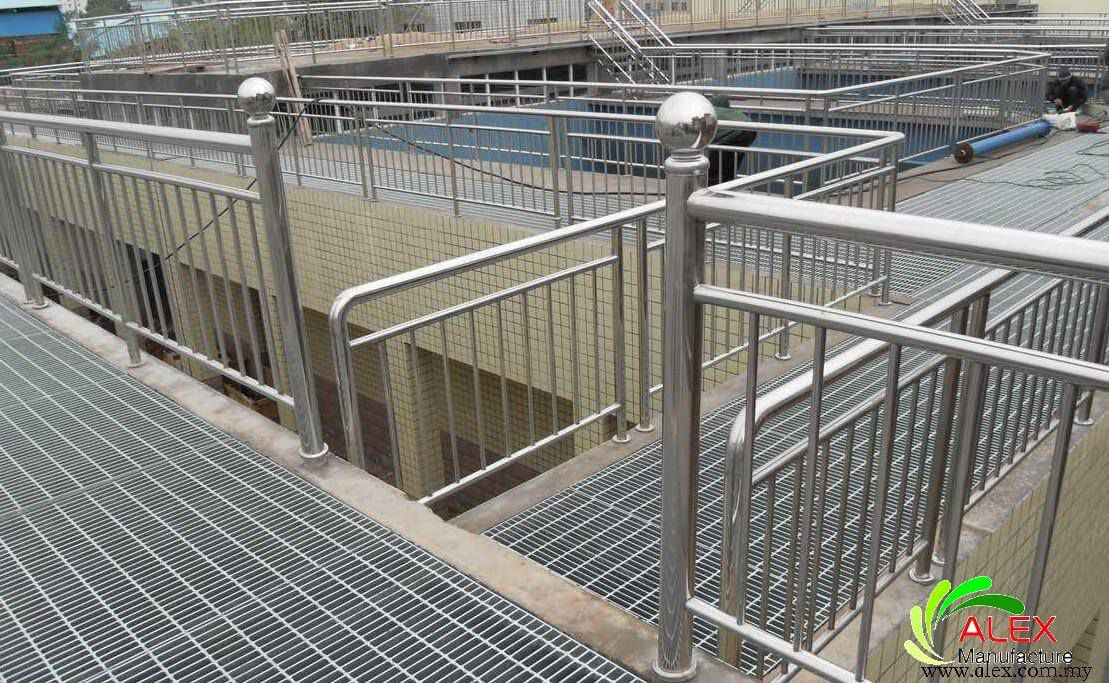 The lowest price and highest quality Grating And Drain Cover in malaysia
Material: carbon steel
Surface treatment: hot-dipped galvanized
Product description: We are main supplier , distributer and contractor for BRC Fencing , Perimeter Fencing, Anti Climb Fencing, Razor Wire , Barb Wire, Building safety Netting , Wire Mesh, Crimped Wire Mesh, Welded Mesh.
Galvanized steel grating is an ideal product for wet, slippery situation where corrosion resistance is vital. The mild steel gratings are hot dipped galvanized in the galvanizing bath. The galvanizing bath has got 7 tank surface cleaning process, the purity of the zinc used for hot dipped galvanizing shall be 99.95 % pure. The galvanized coating shall be as per IS-3202/IS–4759 / IS–2629/IS – 2633/IS–6745,ASTM –A -123 or equivalent to international standards. The appearance of surface is plain or serrated
Galvanized steel grating is widely used in most general industrial plants as well as commercial buildings, it has wide applications as walkways, platforms, safety barriers, drainage covers and ventilation grates. It is also ideal for use as mezzanine decking since it supports the same loads as comparable solid flooring. More than that, its cost saving openness maximizes the circulation of air, light, heat, water and sound, while promoting cleanliness.
Features:
* Can be purchased in stock sizes or custom fabricated to meet the project specifications.
* Excellent load bearing capabilities
* Ventilation of air, light, sound
* Don't collect Liquid and debris
* Long service life
* Wide range of open areas
* Galvanized steel grating has an unmatched surface. It is also a permanent replacement for slippery serrated and plain grating.
* It's available in many different styles and spacing options to meet a variety of needs and applications.
* Anti-theft design: the cover and the frame is joint with hinge offering security, safety and open convenience.
* High strength: the strength and the toughness are much higher than cast iron. It can be used for terminals, airport, other large-span and heavy loading condition.
Alex Manufacturer SDN BHD,Professional in: Anti-climb & Anti-cut fence. Stainless Steel High Security Window Screen. Metal Wire Mesh. Stainless Wire Mesh. Fencing Mesh. Razor Wire. We are professional in wire mesh.That is all we do. High quality has always been our creed. Low price with high quality. We are not a distributor. We manufacture all of our products.We believe in customer first. We provide security solution. We provide service with customized services. We protect you and your family. We serve you people-oriented. We want you safer and closer to nature.
Contact us and inquiry to get the lowest price and highest quality in malaysia in today.
Tel : +603-7783 9887 Fax : +603-7781 9887 Email: alex@alex.com.my