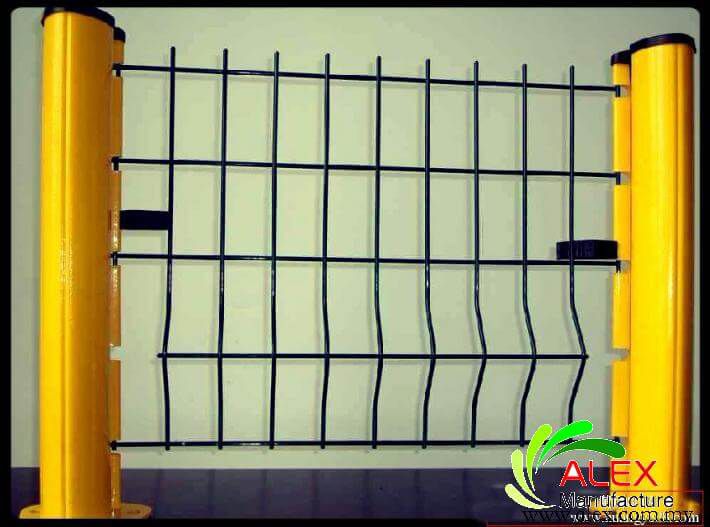 The lowest price and highest quality Perimeter Fencing Mesh Panel in malaysia
Post Size: 70mm*100mm*1.2mm(thickness)
Peach Post Base: 140mm*140mm*5mm(thickness)
Height: 1000mm/1300mm/1600mm/1900mm/2200mm/2500mm
Color: White/Grey/Black/Green/ Blue/Yellow/Red/Matt Brown
Product description: We are main supplier , distributer and contractor for BRC Fencing , Perimeter Fencing, Anti Climb Fencing, Razor Wire , Barb Wire, Building safety Netting , Wire Mesh, Crimped Wire Mesh, Welded Mesh.
The post is the primary supporter, so the strength and stability of the post is directly related to the fencing effect of the use and life.
For Perimeter fencing, which is generally made of steel or supporting post-plastic post.In general, the plate thickness of the peach shaped post is 1-1.2mm, which is formed by cold pressing and cold bending of the machine. The outer side of the post is an ellipse, and the inner side of the two plate is connected with a U type, which is a hook part. As a peach shaped post and the net for the connection, inside of a post according to the mesh size of the mesh, extending post length direction are evenly arranged N group hook hanging gap distribution in the post on both sides of the body, the outside of the U-shaped hook and lateral oval cylinder straight edge tangency, effectively prevent is prized, ensuring the guardrail prizing proof safety performance.
Alex Manufacturer SDN BHD,Professional in: Anti-climb & Anti-cut fence. Stainless Steel High Security Window Screen. Metal Wire Mesh. Stainless Wire Mesh. Fencing Mesh. Razor Wire. We are professional in wire mesh.That is all we do. High quality has always been our creed. Low price with high quality. We are not a distributor. We manufacture all of our products.We believe in customer first. We provide security solution. We provide service with customized services. We protect you and your family. We serve you people-oriented. We want you safer and closer to nature.
Contact us and inquiry to get the lowest price and highest quality in malaysia in today.
Tel : +603-7783 9887 Fax : +603-7781 9887 Email: alex@alex.com.my